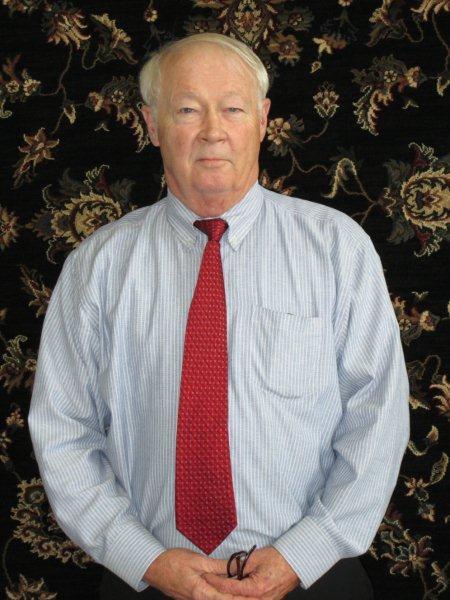 Winston I. Whitehead
Owner
Winston started in the flooring industry in 1971 as a manufacturer representative for JJ Haines and became a part owner of Sterling Carpet Shops in 1976 with Bobby Lester. When Bobby passed away on 2005 Winston became the sole owner of the company. Winston was asked what he enjoyed most about being a salesperson and he replied, "I enjoying helping the clients with their projects and being able to see the finished product. The excitement that it brings to the clients faces makes every moment worthwhile." Winston has been with the company since 1976 and has seen the changes of people and within the industry. We asked him what he enjoyed most about being the owner of Sterling Carpet, in which he said, "The people hands down. They are professional, passionate, and they also uphold our outstanding reputation." Winston's goal as a salesperson is to help every client find the right product that fits best for their situation, at the right price, and to completely follow the project from start to finish flawlessly. Winston is also a very unique fellow. He is experienced, loves to be creative during the design process, and helps anyone find the absolute best solution for their flooring needs. He tries to walk in every clients shoes so that their needs and goals are also fulfilled.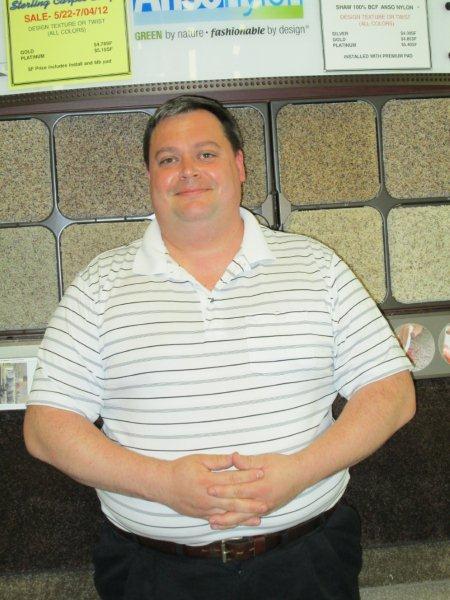 Kevin Lester
(Leesburg Store Manager)
Kevin first came to work for Sterling Carpet Shops in the mid 1990's while he attended college; however in 1999 he became our Operations Manager. Kevin is no stranger to the flooring industry since his father, Bobby Lester, founded Sterling Carpet Shops in 1976 (shortly after becoming partners with Winston Whitehead) in Sterling, VA off of Route 7. Kevin has installed, measured, sold, filed claims, and many other duties in his time with the company, but his most proud achievement to date is that he has built strong relationships with many contractors and designs throughout all of Loudoun County. Having built strong relationships with companies such as: KVB, Pine Run Development, and J & L Interiors — Kevin is always prepared for any challenge that his clients throw at him. He has built a network of trusted individuals to make every client's dream a reality.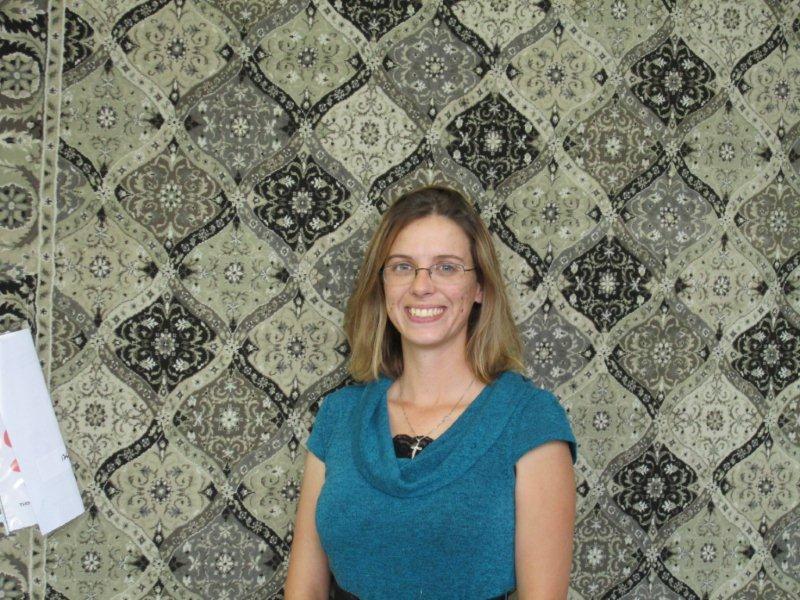 Shannon Potter
Shannon is the jack-of-trades at Sterling Carpet Shops. Since 2003, she has strived to increase customer knowledge, assistant in financial education, and dip her hands in all aspects of the business. Her main responsibility is to maintain and control the accounting department to provide excellent customer service to our clients while building lasting relationships with our vendors. Our website, newsletters, Facebook, Twitter, and Pinterest are all products of Shannon's creation.m a reality.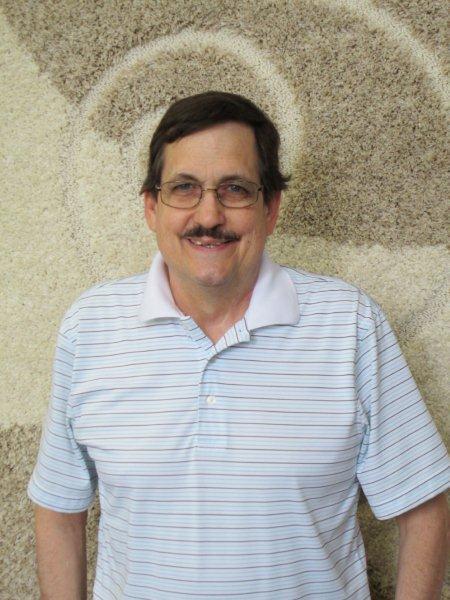 James (Jim) Daugherty
Jim has been exposed to flooring products since birth. His parents owned their own business in Ohio, before moving to Virginia in the 1970's. Jim started installing flooring in 1965 and selling in 1974; however, he did not bring his expertise to Sterling Carpet Shops until 1987. Jim is hands down an experienced professional who has gone above and beyond for his clients throughout his career. Jim prides himself on the top-notch education that he gives to every client and the thoroughness of every detail that can be relayed to the installers as well as the clients about the installation process. When asked why Jim enjoys working at Sterling Carpet Shops he replied, "Everyone has your back. You never have to be afraid to ask another sales person for help if it is a product you are unfamiliar with. I really enjoy the family feel and values that each employee holds."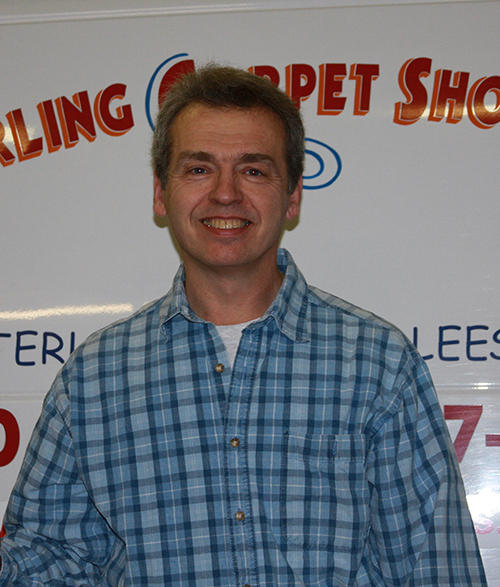 Alan
Alan has been installing floors since dinosaurs roamed the earth. His first installation actually took place in a tree that a precarious pterodactyl needed a new floor because her babies had ruined the previous one. Alan jumped right in there installing a brand new floor made of pine needles. As the ages progressed Alan learned the new styles of flooring, making sure that each installation leads to perfection and client satisfaction. Alan became the Operations Manager at Sterling Carpet Shops in October of 2010 and hasn't looked back.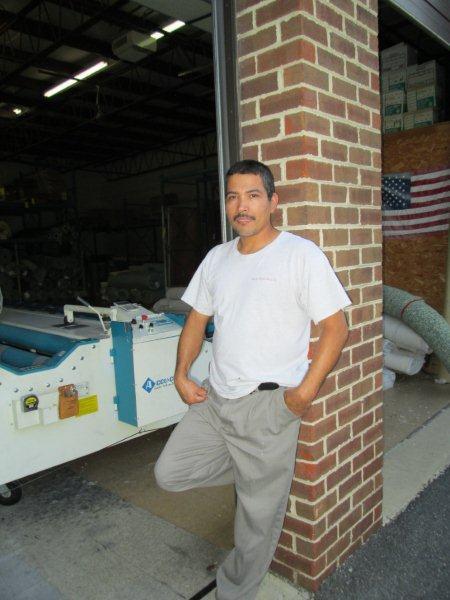 Richardo Espinoza
Sterling Carpet Shops has relied heavily on Ricardo's skills since he joined our team in July 2001. He can make area rugs, deliveries, and most importantly he can repair just about any issue with a job. Ricardo is an asset to our team that is essential to the business as well as the client.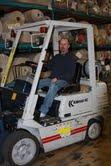 Raymond Newhall
Ray joined the Sterling Carpet Shops team in 2006 to become the Warehouse Manager. Ray accepts deliveries, organizes the future installation material, makes area rugs, and prepares all of our installers for the day. Ray is proud to be a part of a diverse team.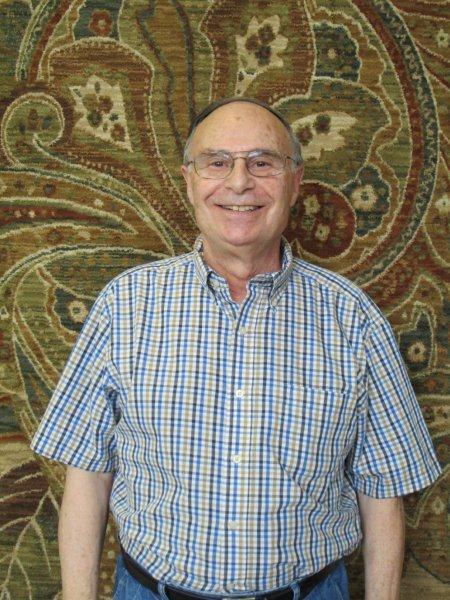 Gerald (Gerry) Fried
Gerry has been apart of the floor covering industry since 1964 and joined the Sterling Carpet Shops sales team in 2001. Gerry has been in the flooring industry for over 48 years (and counting) and still provides hands down the best customer service and education. Gerry prides himself his is extraneous attention to detail, and seeing the customer from measuring to installation flawlessly. When we asked Gerry what his goals as a salesperson were he replied, "First to listen to the customer, and then to guide them to the best possible floor covering choice that will last over the years, continuing to make their homes beautiful."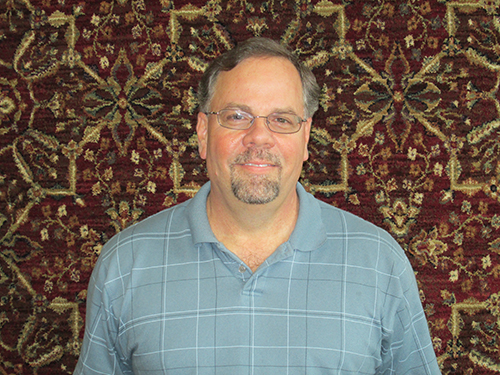 Kenneth (Ken) Davis
Ken joined the Sterling Carpet Shops sales team in September 2009 (Ken began selling flooring in 1992). Since joining the team Ken has been a proven asset to the quality of education and personalization that each client deserves. Ken enjoys being hands on with each client to ensure that their individual needs are met. By offering multiple solutions to every project, Ken is able to address the pros and cons with his clients of each flooring choice, helping his clients reach an educated decision on each flooring purchase. When asked the question: What makes you unique? , Ken replied: "My sense of humor and easy going nature. I tend to just go with the flow."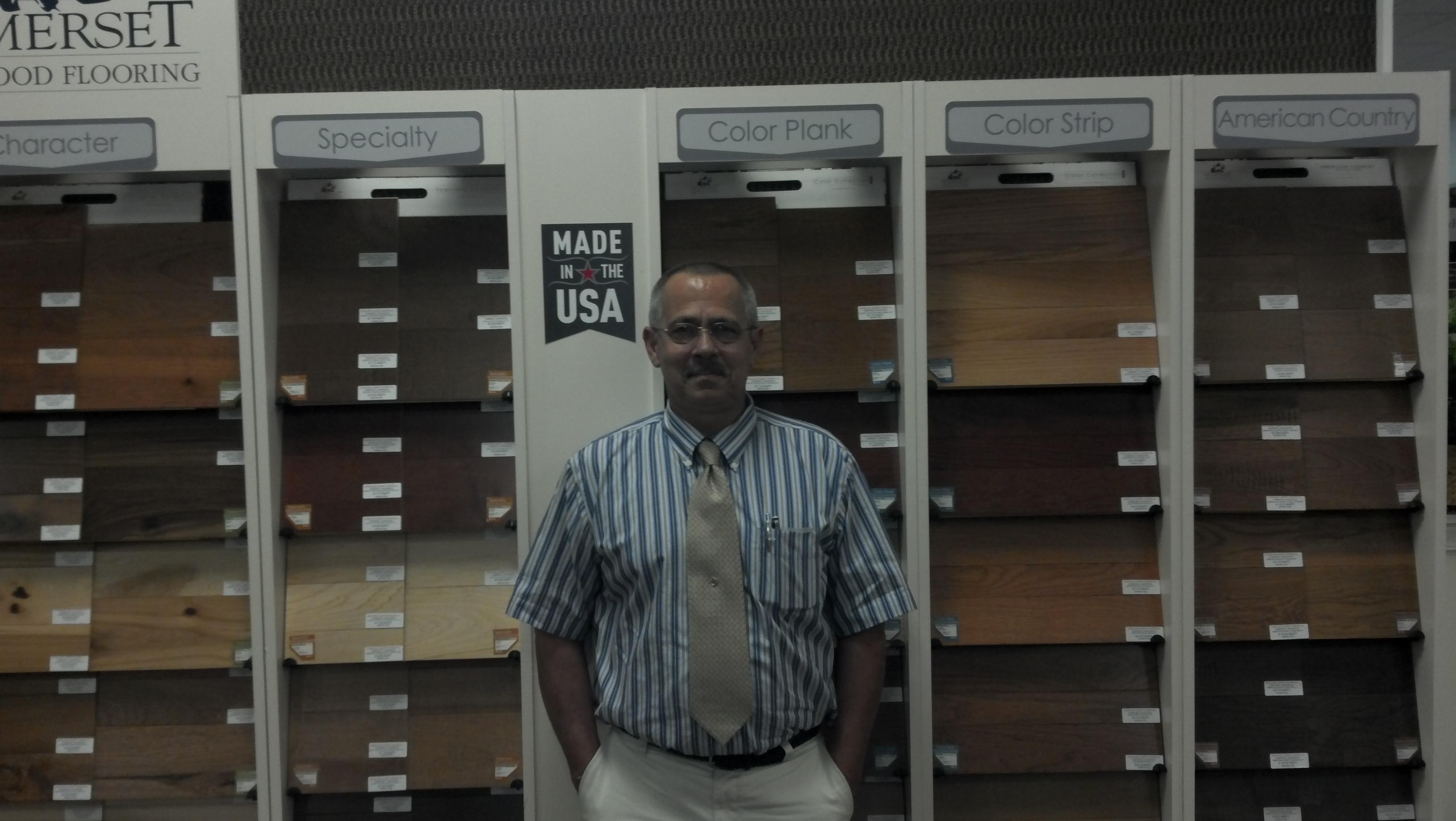 Bruce Demeritt
Bruce finished up two tours of duty in the Army Airborne was Honorable Discharge and needed a job that he could feel good about so he started his journey in the flooring industry in the early 1980s as green helper, full of energy and the ability to learn. So he worked and learned all about the flooring industry and how to install all types of flooring from Vinyl to Carpet and even Hardwood. He then learned to measured and accurately estimate jobs; which lead to reading blue prints and field repair. Bruce has even been a field supervisor for larger flooring companies in the past where he later became a warehouse manager which lead to sales. Still full of energy Bruce came to work for Sterling Carpet Shops in December 2012 where he extends his knowledge to his clients.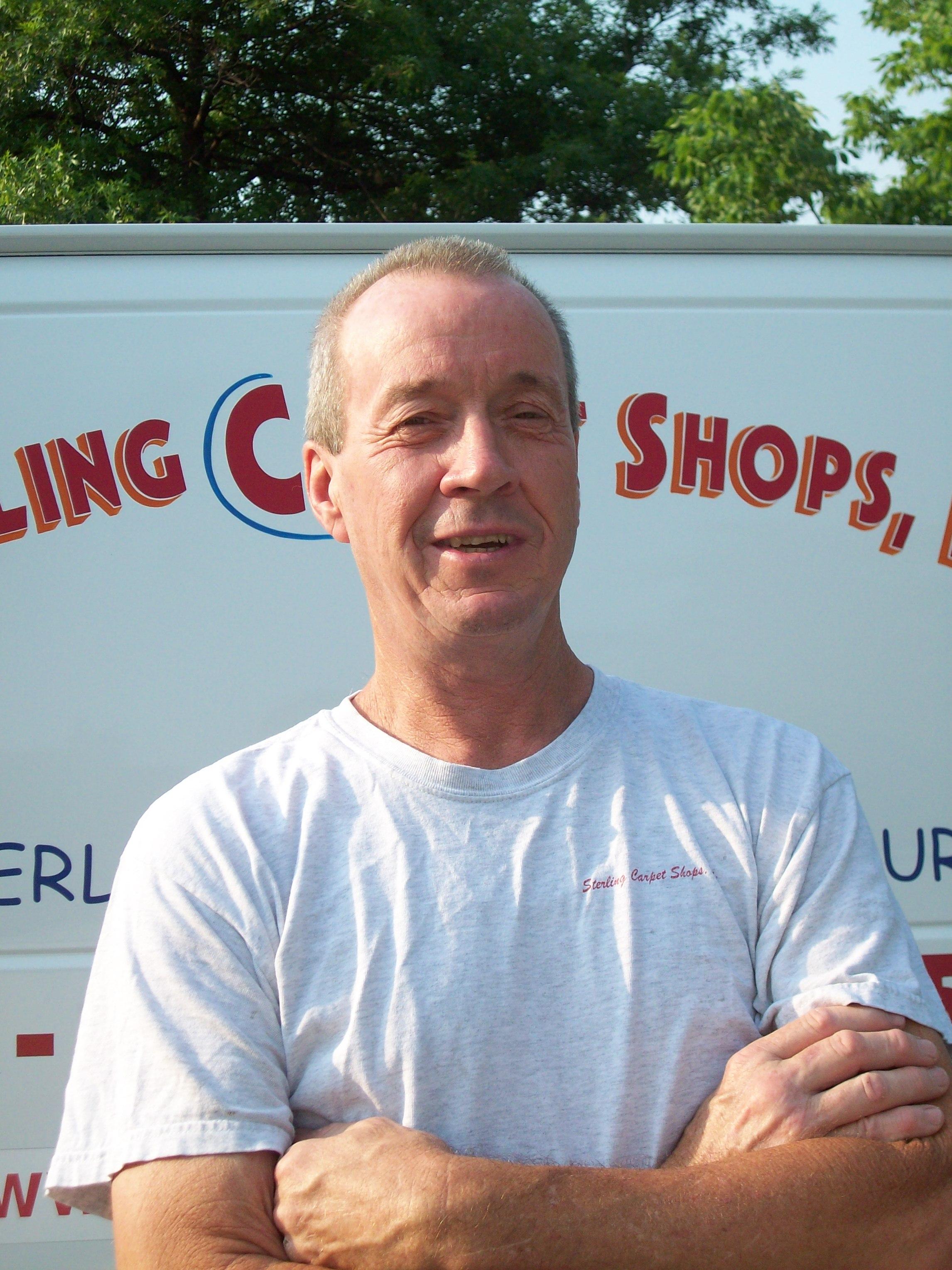 William (Bill) Sanford
Bill started installing flooring in the fall of 1972 and quickly became his own boss as a sub-contractor in 1975. Bill has been a sub-contractor for Sterling Carpet Shops for over 15 years and we wouldn't want it any other way. Bill is an asset that cannot be substituted by a fly by night installer. Bill told us recently that he enjoyed working with Sterling Carpet Shops because "Sterling Carpet is so experienced and client friendly that it makes the installation process so smooth. I can do my job flawlessly because of the effort that the staff at Sterling Carpet puts into every client."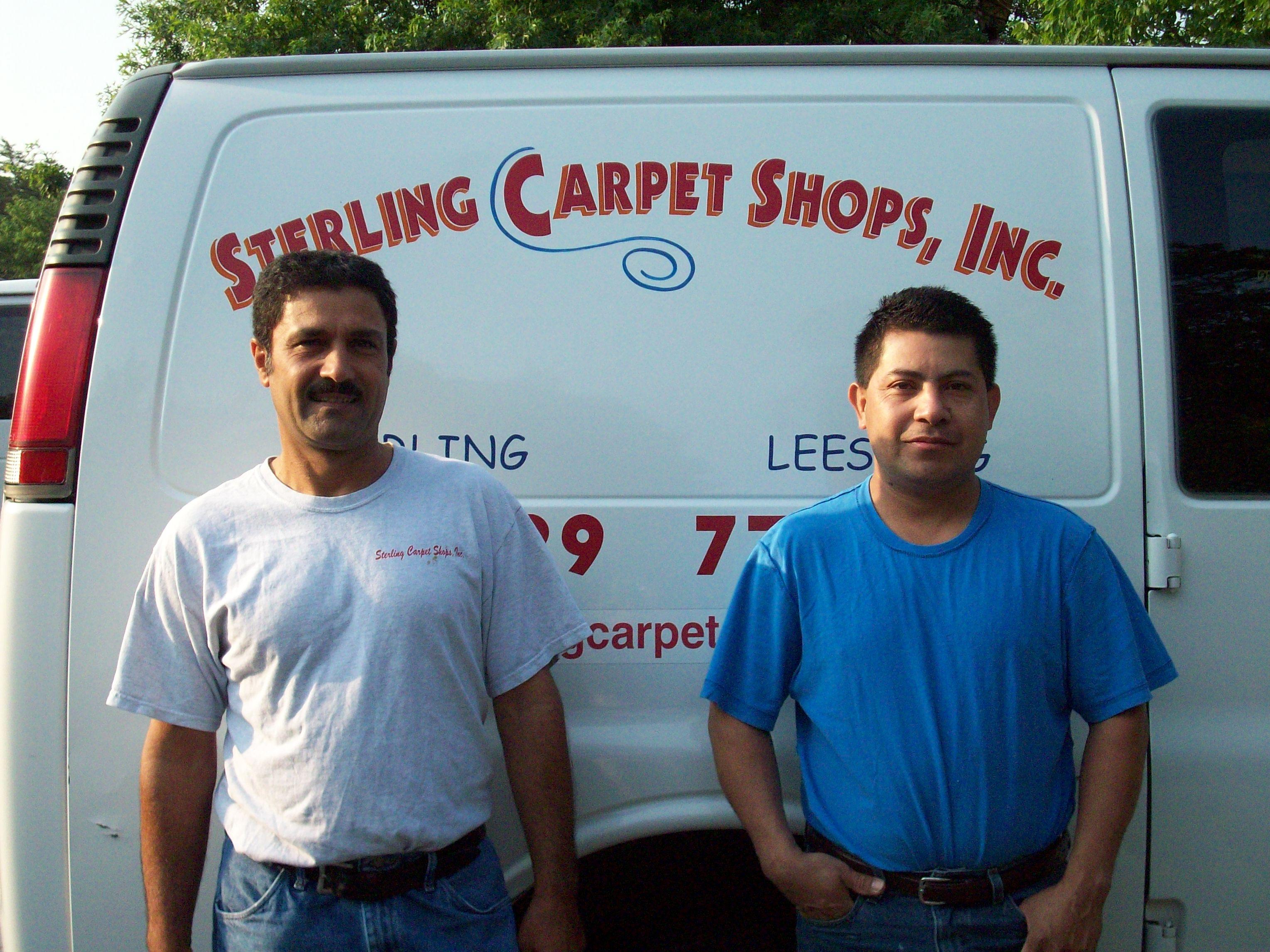 Mohammad Kabiri (Mo) and Javier
Mo became an installer in 1997 and started working with Sterling Carpet Shops in 2001. He enjoys seeing the satisfaction on the client's faces when the job is complete the the feeling of satisfaction that the expression brings. He enjoys working with Sterling carpet shops because "the friendly environment, wonderful staff, and Winston is a fair boss."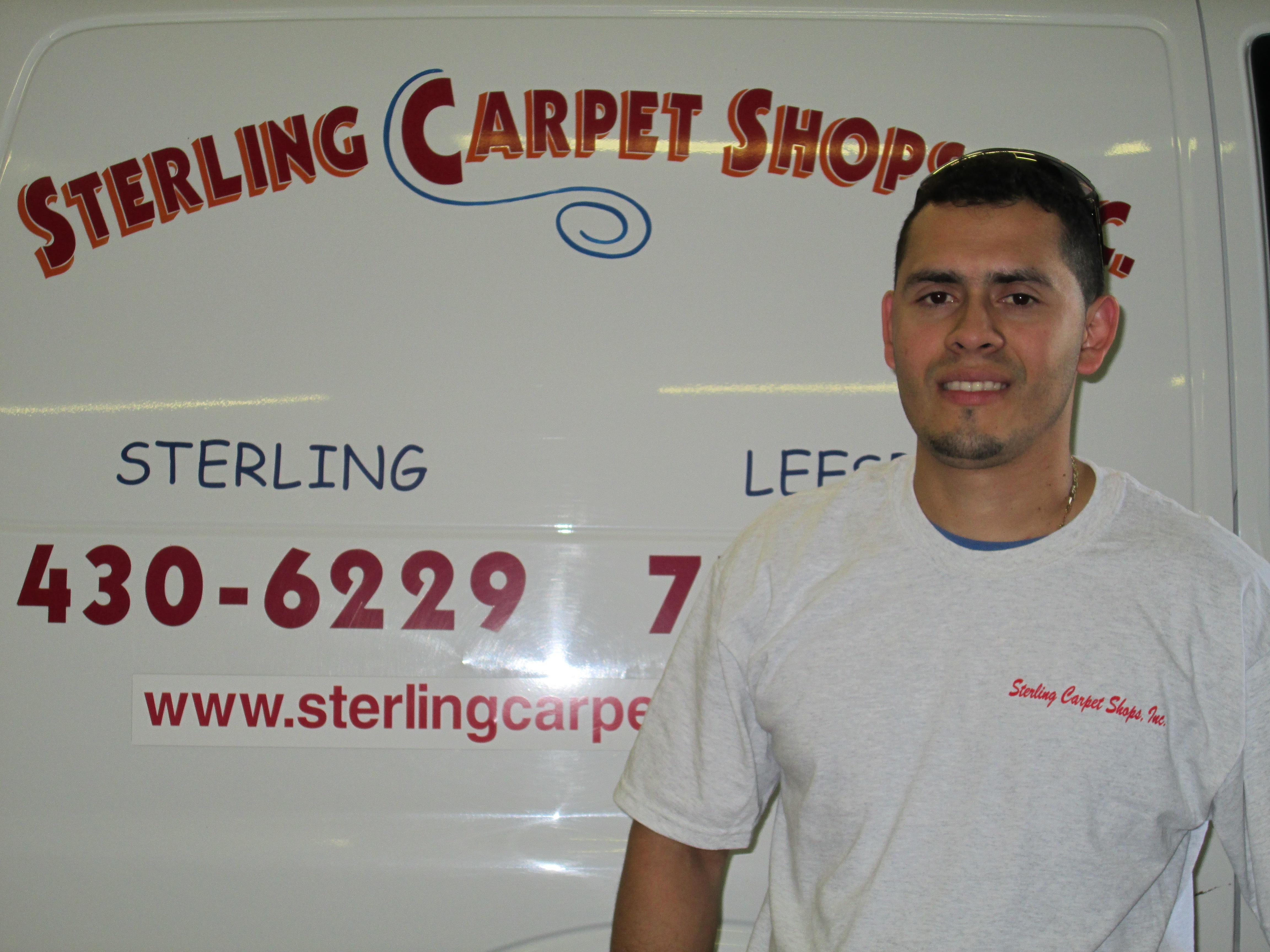 Pedro Lazo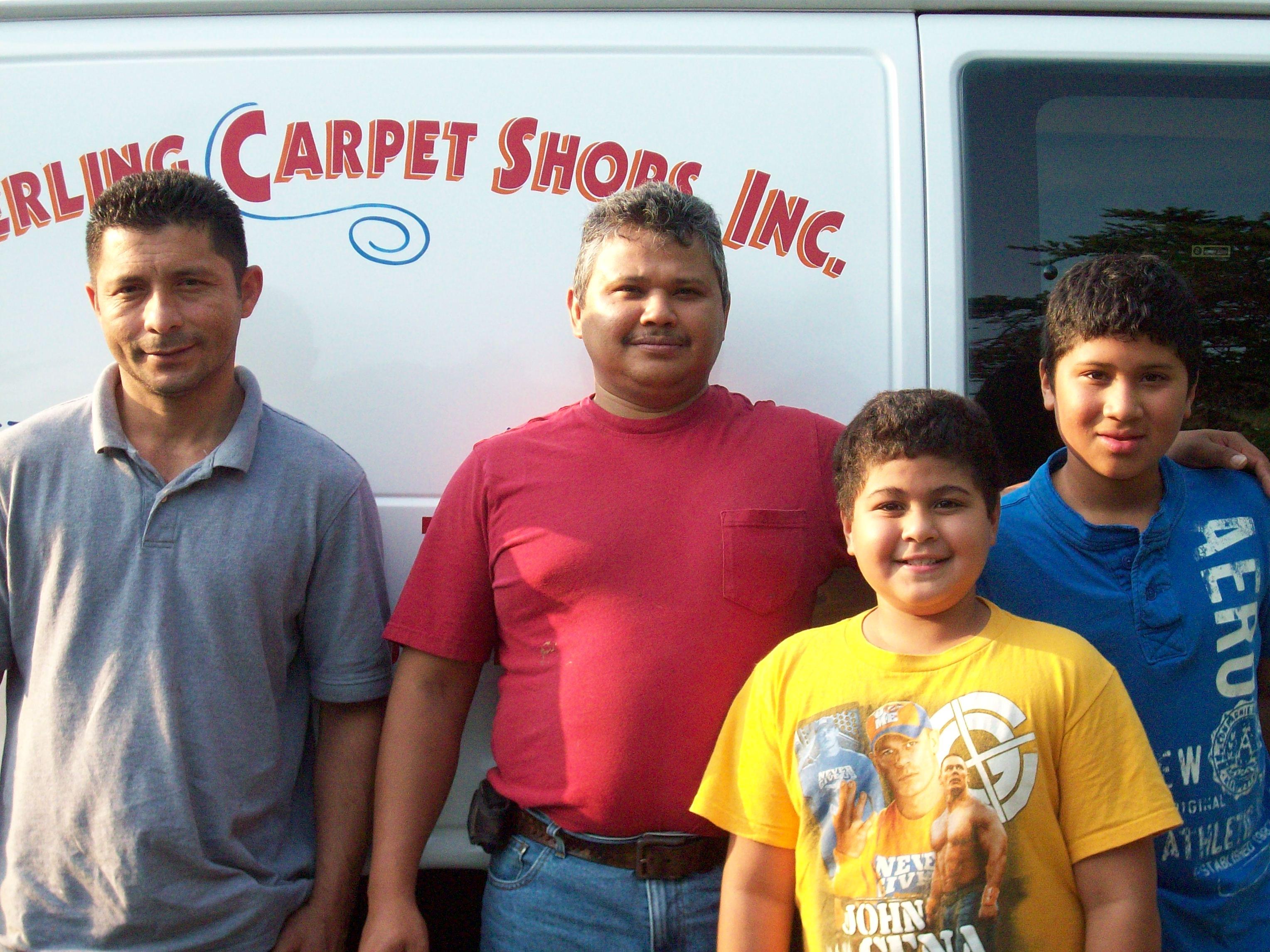 Jose (Osmin) Zetino
Edwin, Isai, Erik
Creative Floors
Armando Trejo
Armando is a CFI certified installer that has been working with Sterling Carpet Shops since the beginning of 2012. He has been installing flooring since 1993 and became his own boss in 2001. Armando says his favorite thing about being an installer is "leaving the job site so that the customer is delighted with my work. Also I especially enjoying having the customer struggle to find the seams."